Aida Metal Stamping Presses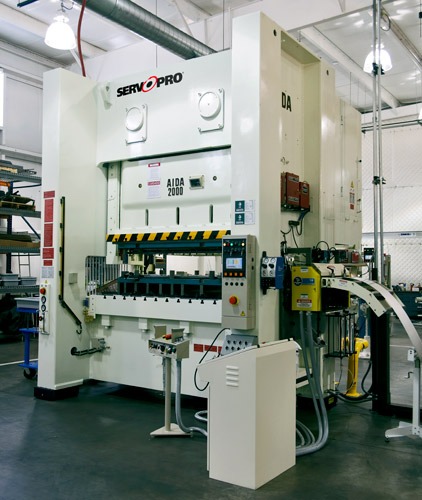 Mechanical & Servo Press Technology for Stampers
Aida is the premier global manufacturer of metal stamping presses and continues to take the lead in developing new and innovative metalforming solutions.
Their presses are used to manufacture a broad range of items including automobile components, appliance parts, electric and electronic components, connectors and terminals, and motor laminations.
With a reputation for providing innovative and reliable equipment as well as complete solutions, they are the press manufacturer preferred by leaders in every industry.
Aida metal stamping presses are available in a variety of sizes, styles and capacities:
From 35 to 4,000 tons
From 1 to 1,500 strokes per minute
Servo
Mechanical
Gap / C Frame
Straightside
Progressive Die
Transfer
High Speed
Cold Forging
Automation
Read on to see video of Aida metal stamping presses in action. And for a quote on an Aida stamping press for your business, contact us today. We look forward to helping you!
Aida 400 Ton Servo Stamping Press
Aida 1,500 Ton Servo Stamping Press