Faccin Plate Rolling Distributor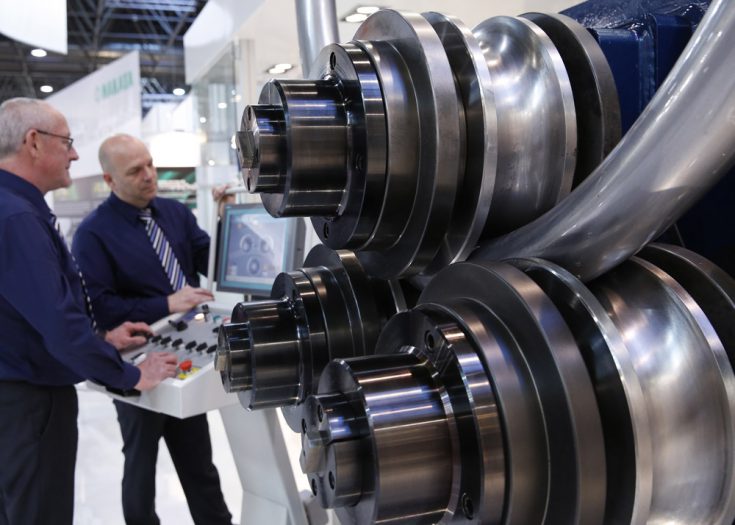 The Leader in Plate Rolls, Angle Rolls & Dished Head Machinery
No matter what sector your business operates in, from agriculture to aerospace and beyond, bending machines from Faccin will provide you with precision and reliability that is unmatched by other manufacturers. From their base in the Italian countryside, the engineers at Faccin have developed a variety of plate and angle bending machines that are in use around the world. We distribute the following equipment from Faccin.
Angle Rolls
RCMI, double pinch angle rolls feature a modular roll system that's specifically designed for bending profiles with high flexion strength.
Taurus, variable geometry angle rolls are suitable for bending aluminium profiles and for other heavy metal fabrication work.
Plate Rolls
For bending thin plates: 
HCU, 2-roll bending roll with high speed and very high productivity
ASI, 3-roll initial pinch bending roll 
3HEL, electronic 3-roll pyramid bending roll with double pinch
For rolling thicker plates: 
4HEL, 4-roll pyramid electronic bending roll
HAV, 3-roll variable geometry bending roll
Dished Heads
Dished head production lines from Faccin include:
Presses
Flanging machines
Manipulators
And more
Plate and angle processing equipment from Faccin is technologically advanced, reliable and precise. It can handle a wide range of thin or thick plate and angle stock, and their dished head production lines offer the ultimate in reliability and performance.
If you're interested in learning more about our Faccin distribution, please contact us today. We appreciate your interest and look forward to helping you discover the benefits of Faccin bending machines.