transfluid
CNC Tube Bending Machines, Tube Cutting Machines, Tube Forming Machines, and more.
Mid Atlantic Machinery is here to help you find the tube solution for your needs with transfluid.

transfluid is an internationally preferred partner of Mid Atlantic Machinery for the production of pipe machining and bending machines. 
Benefits to transfluid
The solution for tubes.
With transfluid, you get multidimensional and automated bending of tubes with great precision.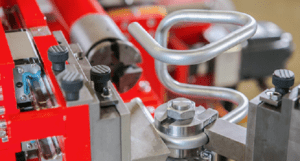 Industries Served:
Automotive
Supply technology
Hydraulics and engineering
Aerospace
Medical equipment
Ship building and plant production
Furniture industry
Metalware industry
Ready to get a transfluid quote? Get in touch with us today!