Wila Press Brake Tooling Distributor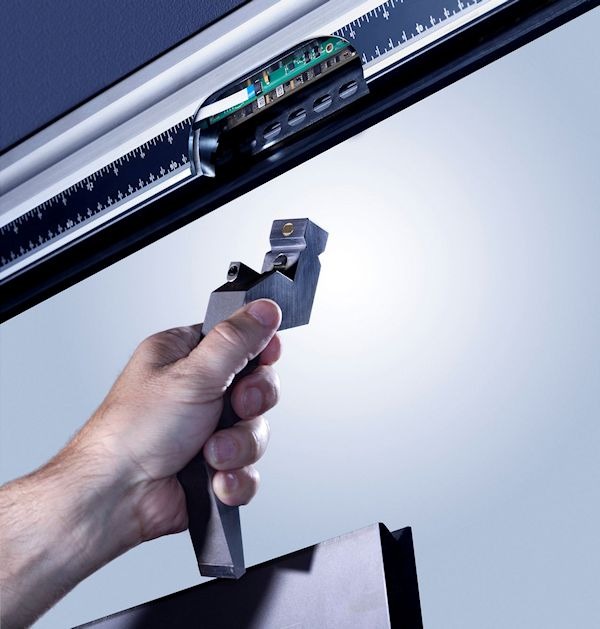 Press Brake Tooling & Productivity
For over 80 years, Wila has been developing and manufacturing high-end press brake clamping systems and innovative tooling for press brakes. Their aim is to continuously develop and produce tools which improve productivity and quality in the bending process.
To accomplish this, the engineers at Wila collaborate with many of the top press brake manufacturers in the world. In addition, they continuously invest in the latest bending technology. The end result can be witnessed in the high quality of their many press brake tooling products.
Wila tooling is known for five important benefits.
Accuracy
Wila tooling guarantees an extreme level of accuracy. The combination of New Standard or American Style Tooling and Tool Holders provide the most accurate finished parts to eliminate perfectly the Tx- and Ty tolerances.
Durability
Their tooling provides an exceptionally long life-span. These tooling systems are CNC-Deephardened to 56-60 HRC on all surfaces that engage the material and provide maximum wear resistance and long term accuracy retention.
Flexibility
The Universal Press Brake concept means Wila's bending technology can be implemented with all press brakes. It is possible to configure your press brake tooling system and match it perfectly to the material type, application, series size, and change frequency your materials demand.
Speed
Award-winning technology maximizes speed and efficiency when changing all punches and dies, including heavy press brake tools. It also meets all needs in terms of speed, ergonomics, and safety.
Safety
The team at Wila specializes in maximizing safety for press brake operators. Their passion for safety has resulted in ground-breaking safety innovations for press brakes.
If you're interested in learning more about press brake tooling from Wila, please contact us today to request a quote. We look forward to hearing from you.
VIDEO: Wila Overview
VIDEO: Wila "Tips" System
VIDEO: Crowning with Wila Tooling