Welcome to the Family
From our Mid Atlantic family to yours, we would like to introduce you to just a few of the members in the automated bending family. While you may think all bends are the same, we're here to prove to you that automated sheet metal bending with The Universal Robots Press brake operator package will change the way you do business now and into the future. By providing accurate and efficient bends we are sure your business and parts will fit right in with the family. Sheet metal bending has countless applications across industries, including ductwork and industrial systems, machine components, architectural and structural components such as downspouts, filters, panels, and tank bodies, just to name a few. To give you a better idea of how and where your parts can fit into the world of automated bending, we've created 3 unique categorized of automated bend families;
Read below to see where your parts fit in and be sure to contact us today to speak with an expert about your specific application.
The Angle Family (Parts having A Bend on One Side)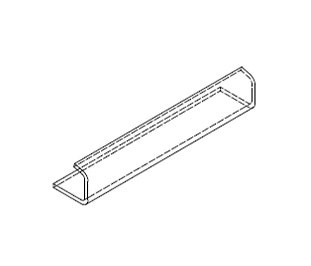 The angle family is categorized by parts having one bend of varying degrees on one side of the final part. These types of bends are commonly found in high production environments where operators are producing the same parts. The parts are typically subassemblies that must fit up into final assembled parts.  Making sure these are produced quickly and accurately is paramount to delivering an on-time orders.  OEMs and groups of fabricators that support them will see their parts fitting somewhere in this family.
A robot bending cell can efficiently complete one job after another. No time is lost preparing the machine or installing the materials. This makes production more profitable, even for small orders or simple one bend parts found in our angle family. The programmability is broken down into simple steps whether you're offline or at the machine:
Call up your program
Home the press brake
Position the robot and you're up and running in no time!                                                                                               
Repeating them manually over an entire shift is tough work for even the most seasoned press brake operator.  Our automated solution will repeat these bends each and every time allowing you and your business to meet deadlines and avoid common disturbances facing manual operations.
The Channel Family (Parts Having Bends on Two Opposing Sides)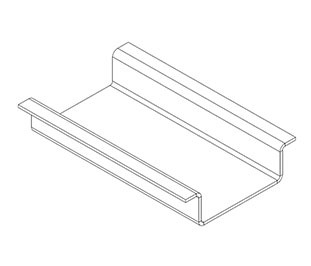 The channel family consists of bends that can be curved or angled in a three-sided box. These channels can be flanged in or out. They are used in applications ranging from; factory monorails to hospital curtain systems. This family of bend requires a multi-step bending process, each part requires manipulation of the metal to allow proper bending. However, with our automated bending cells are productive non-stop at a constant and high quality. Built-in sensors make sure angles are folded accurately and side lengths are measured correctly. Even after several hours, the machine still delivers precise results.
The Box & Custom Family (Parts Having Bend on All Sides)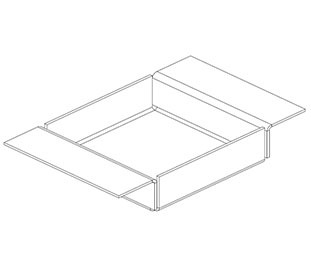 Thanks to innovations in software and hardware, and an incredible application engineering team we've developed a robotic bending cell that can provide maximum precision and productivity for even the most complex 4 bend geometries. We all know that press brake operation is a very specific skill and it's one of the most advanced machines tools to operate correctly.  This makes finding suitable, well trained workers extremely difficult.  Automated bending cells deliver top-notch results 24-7. And thanks to patented gripping and rotary technology even the most complex parts found in the Box Family are produced acutely every time. 
Custom Parts
No matter what part you're bending, we know that the ultimate goal is to make your business money.  That's why we are excited to bring to the market a collaborate robot to integrate to your sheet metal bending process. To show you just how excited we are, we are currently including 3 free part preprograms and 1 week of onsite setup and training for you and your team after the purchase of this system.  We'll have our knowledgeable application engineers help you develop the perfect solution to seamlessly integrate into your current shop flow.
Contact us today to learn more, or to setup a time to discuss the Universal Robot Press Brake Operator Package from Mid Atlantic Machinery.