Welcoming Phil Fosdyck to the MAM Service Team
Mid Atlantic Machinery, a distributor of metal fabrication equipment, announces the expansion of their service team with the hiring of Phil Fosdyck. As a service technician, he will be responsible for customer's post-sale installations, preventative maintenance and emergency repairs in the states of Pennsylvania, Maryland, West Virginia, Delaware, New Jersey and New York.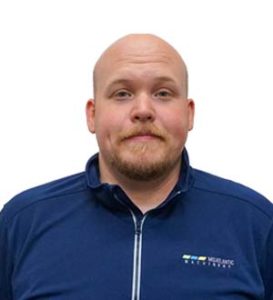 Fosdyck has 14 years of industry experience and specializes in the maintenance of CNC tube, pipe and profile bending, as well as metalworking machinery. He started his career at Ercolina in Davenport, IA, where he also gained experience making special tooling and accessories for the machines to complement his comprehensive product knowledge.
"Phil Fosdyck's knowledge and experience is an incredible addition to the Mid Atlantic Machinery team," says Director of Technical Service, Lance Fisher. "It allows us to provide our customers with a specialized service visit where their questions can be answered in-depth, and their machine uptime can be maximized."
Additionally, Fosdyck has been educated in welding, hydraulics and pneumatics.
"The opportunity to work on many different kinds of machinery has given me a great understanding of frequency drivers, stepper and servo motors, encoders, complicated electrical systems and system networking," explains Fosdyck. "I look forward to this next step in my career.