C. R. Onsrud – Routers and CNC Machining Centers
Multi-Axis CNC solutions for fabricators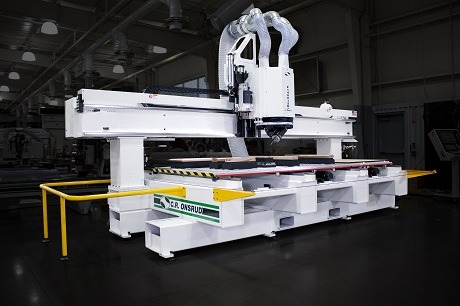 C.R. Onsrud, Inc. specializes in 3-axis to 5-axis CNC Machining Centers, CNC Routers, CNC Mills, Inverted Routers and has become one of the leaders in advanced machining technology.
When a metalworking production shop requires a CNC machining center, to process their aluminum and non-ferrous parts, C.R. Onsrud machines provide the best value, most capabilities, and higher return on investment.
Read on to learn more and see videos from the most well-known brand of machining centers in the industry. Also, check out our blog  4 Reasons a CNC Router May Benefit Your Shop!
CNC Machines & Routers
C.R Onsrud has for years helped manufacturers in a variety of industries solve challenging engineering problems. They provide a comprehensive line of high-precision machining products including almost 50 standard models of 3-Axis, 4-Axis, and 5-Axis machines.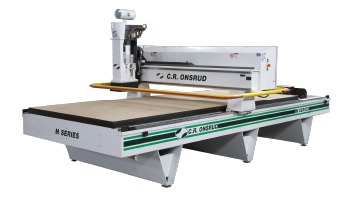 M-Series 3-Axis CNC Router | The M Series CNC machines boasts rigid frame construction, highly responsive drive mechanisms, and many more of the top-end features you'd expect to find on our bigger models.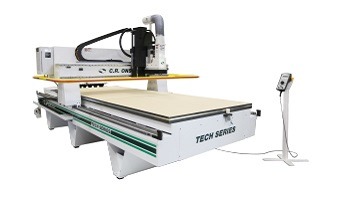 T-Series CNC Machining Center | The T-Series or Tech Series by C.R. Onsrud, is a moving gantry design CNC, delivering outstanding performance and production output for shops needing more power than the entry level CNC platform offers.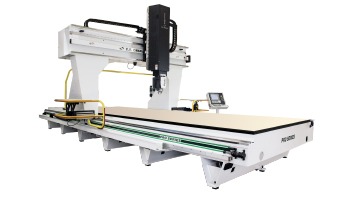 S-Series 5-axis CNC Machining Center | S Series CNC machine, Designed for manufacturers or prototypers, features a welded steel frame, single table functionality and a rigidly fixed bridge configuration for unrivaled weight, mass, rigidity, durability, feeds and speeds.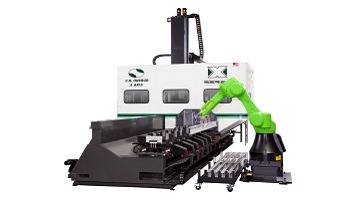 X-Series Aluminum Extrusion CNC Machining Center | CNC machining center for heavy and complex linear profile extrusions in aluminum, plastic and other advanced materials. The X Series delivers five sided machining capability, a large capacity sawblade, and a fully programmable, servo adjustable clamping system.
No matter what machine is needed for your particular application or budget, C.R. Onsrud's has the machine for you. Contact one of our specialists today to begin the conversation.
Material Versatility
Combining years of refined engineering and a strong commitment to quality machines, C.R. Onsrud has become one of the leaders and preferred partners to many manufacturers. Their machines have served manufacturers of;
Molds and patterns
Aluminum honeycomb
Aerospace parts
Large aluminum extrusions
Sheet aluminum
ACM
Ferrous and non-ferrous parts
And Many others
When the most demanding cycles and most challenging production circumstances arise, C.R. Onsrud Machining centers are the perfect choice. With the ability to process Plastics, Aluminum, Steel, Composite, Alloys, Carbon Fiber, and many other materials, their machines give manufacturers versatility and heavy-duty power.
C.R. Onsrud Machine Applications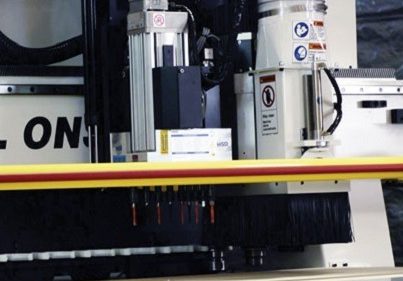 From a ship-builder, that requires a 68 foot by 10 foot table for 3-axis machining of aluminum extrusions, two at a time, with a double moving gantry, to a 5-axis dual process machine, for mold-drilling and machining applications requiring high levels of precision, or just an affordable 3-axis 4 foot x 8 foot aluminum sign making machine with a 12HP spindle requirement – C.R. Onsrud can provide the CNC machining center solution that best suits your application!
C.R. Onsrud Videos
American Made CNC Machinery
For a quote on a C.R. Onsrud Routing Machine for your business contact us today! We look forward to helping you determine the best machine for your unique process.
Aluminum Extrusion CNC Machining Center
For a quote on a C.R. Onsrud CNC Machining Center, contact us today! We look forward to helping you boost your bottom line with a more efficient machine solution.
If you'd like to hear more about C.R. Onsrud contact us today. We'll put you in contact with one of our friendly and knowledgeable sales representatives located in your area.