Three More Machines to See At Fabtech 2018
With so much to see and do, Fabtech can be overwhelming. In fact, many attendees don't make it to every hall and don't get a chance to see everything the show has to offer. That's why it pays to plan ahead and identify the booths you'll want to check out in advance.
We recently told you about five cool brands to check out at the show, but if you'll be in attendance in Atlanta, here are four more booths you've got to stop and see. Each of these brands will be displaying their latest fabrication equipment and showcasing new innovations that will help your business save time and money.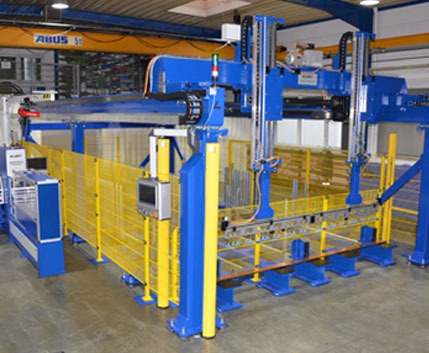 EHRT
Automation comes to bus bar processing with EHRT's new Gantry System. This automated material handling system integrates directly with their innovative CNC bus bar punching and bending machines, and helps save time and increase output. EHRT will also be sharing all of the details on their latest CNC punching system, the all-new FlexPunch. EHRT machines feature legendary accuracy and are a critical tool for any business that processes copper, steel or aluminum bar stock.
FlexCNC & FlexDrill
The team behind FlexCNC will have two booths at this year's show. At the FlexArm booth, you'll be able to demo their hydraulic tapping arm system. This innovative, inexpensive tool makes quick work of drilling and tapping while reducing operator fatigue and increasing speed and accuracy. Also, at the FlexCNC booth, they'll be showcasing their TRD 25-02, the first open bed drilling and milling machine built for fabricators. It's the largest, most flexible and affordable CNC mill on the market! So be sure to stop by and see it in action.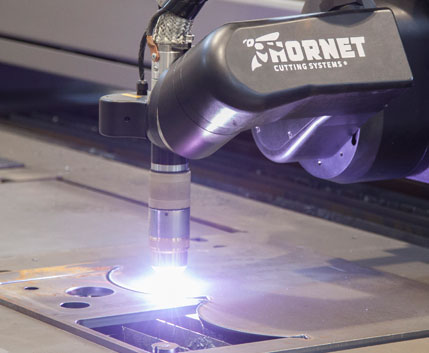 Midwest Automation
Midwest Automation is known for advanced deburring and finishing machines like their Sidewinder multi-directional deburring & edge rounding machine. At this year's Fabtech, they'll be debuting their newest machine – the Mighty 9! The Mighty 9 offers surface deburring, edge deburring, edge rounding and finishing. And as a 9" wide dry machine with a belt head and top brush assembly, it's as versatile as they come. The Mighty 9 will help you create better parts, faster, while reducing the time it takes for secondary finishing processes. It's a surefire way to increase output and maximize production for a wide range of fabricators.
Interested in Learning More?
We'll be at Fabtech with our team of manufacturing and fabrication experts, so if you have questions about any of the brands listed above, contact us to meet at the show. We'll be happy to answer all of your questions and help you choose the best machine for your specific need.
And as always, contact us today for information and pricing on any of the machine tool brands we sell and service. We appreciate your interest and look forward to hearing from you!