Introducing Our New Machine Demo Trailer!
At Mid Atlantic Machinery we are proud to unveil our new Machine Demo Trailer that can tow up to 7000 lbs. of the latest sheet metal fabrication and manufacturing equipment for machine demos. This "showroom-on-wheels" is set to hit the road this month to impress, and more importantly educate customers on all the latest offerings from our featured brands. 
The Machine Demo Trailer will house machines from industry leading brands and constantly rotate to showcase new and exciting machines to customers up and down the East Coast. 
The trailer is a great new addition to our entire team as customers will get the opportunity to demo the machines, ask questions, and even run their very own parts. We like to think that now the right machine for you is quite literally, right outside your door!
Check out the current machines ready to demo: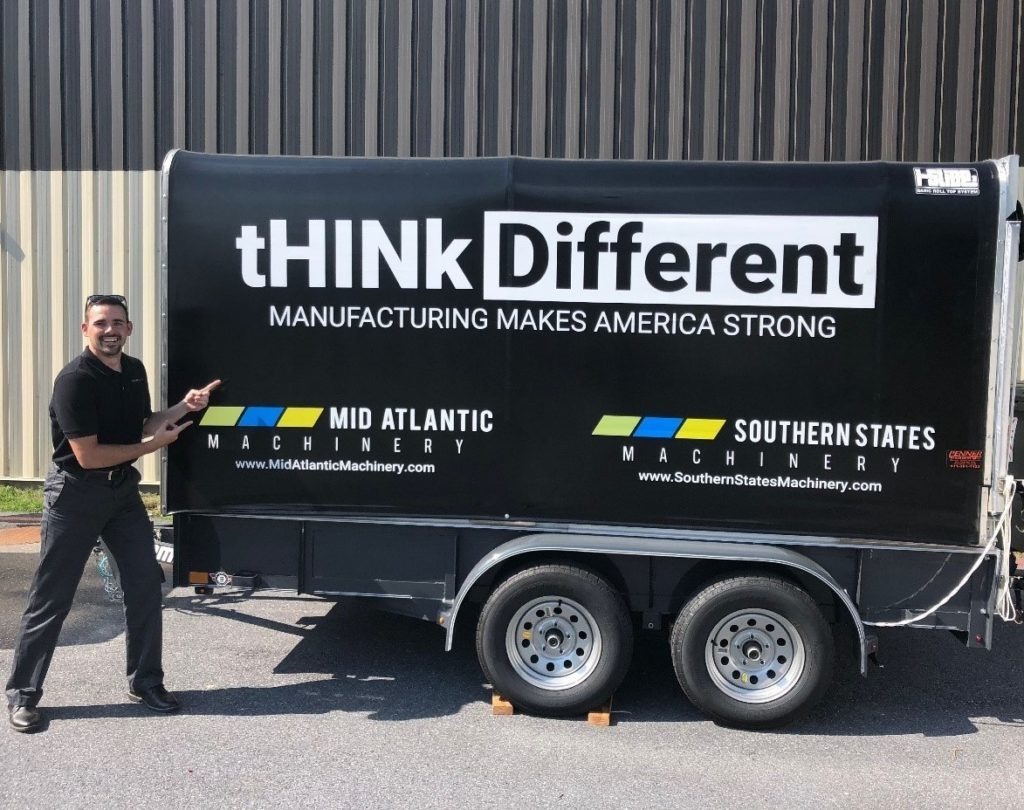 This machine demo trailer is a resource for you and your metal fabrication needs so contact us to schedule a visit to your company, or check back to see what the trailer is hauling, or where the next stop on the map will be for the Machine Demo Trailer 2018-19 Tour.