Mid Atlantic Machinery expands South with a successful tHINk Different Expo
We recently welcomed hundreds of fabricators, engineers, machine tool builders, friends and colleagues to our brand new Mooresville, NC showroom for an inaugural event. Our 2018 tHINk Different Expo brought together some of the brightest minds in the industry with a focus on improving business in the year ahead.
Read on for a few highlights of the event, and keep your eye on our events page and email newsletters for upcoming events that will help make your business stronger.
Automation Is Here to Stay
Many of our machine tool brands now feature automation as a core element of their systems. This helps fabricators remain competitive by increasing efficiency and output even in light of low unemployment numbers and the difficult staffing environment. Universal Robots showcased a collaborative robot that fed parts into a deburring machine to demonstrate just one use of automation technology.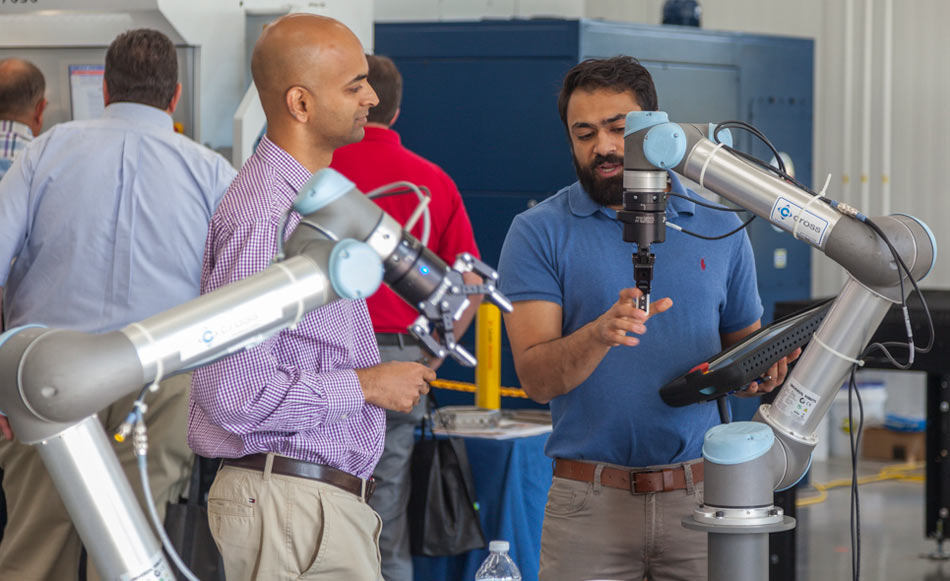 Improve Productivity with Combination Machines
The expo featured a state-of-the-art TruPunch 1000 combination laser and punch from industry leader TRUMPF, and attendees were amazed at the speed with which it could cut and punch parts – all in the same process. When time moving WIP from station to station is removed, manufacturers can realize huge gains in efficiency.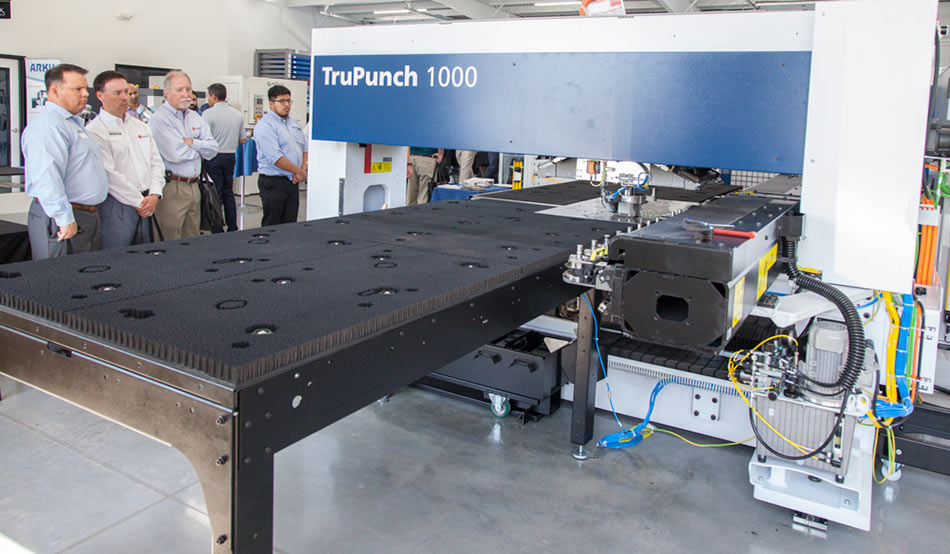 Plate Technology is Advancing Fast
The latest plate roll from Faccin was on display, and when it comes to plate processing, brands are looking for every opportunity to refine their machine tools and processes. Plate processors can choose from a variety of state-of-the-art technology for cutting, forming, bending, and more from brands like Kinetic, Standard Industrial, and others. In fact, Kinetic had representatives on-site to answer questions about their innovative cutting, milling, and drilling all-in-one machines.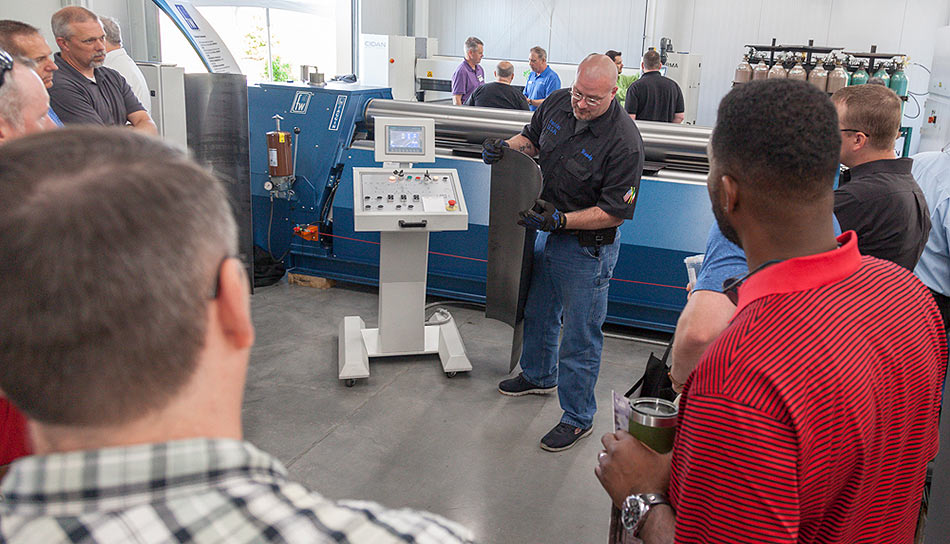 The Mayor Stopped By to Cut the Ribbon!
We were excited to have the mayor of Mooresville stop by and help us kick off the event with a live ribbon cutting. Read about it here, in a feature article from the Charlotte Business Journal. "Mooresville looks forward to a long-lasting relationship," says Mayor Miles Atkins.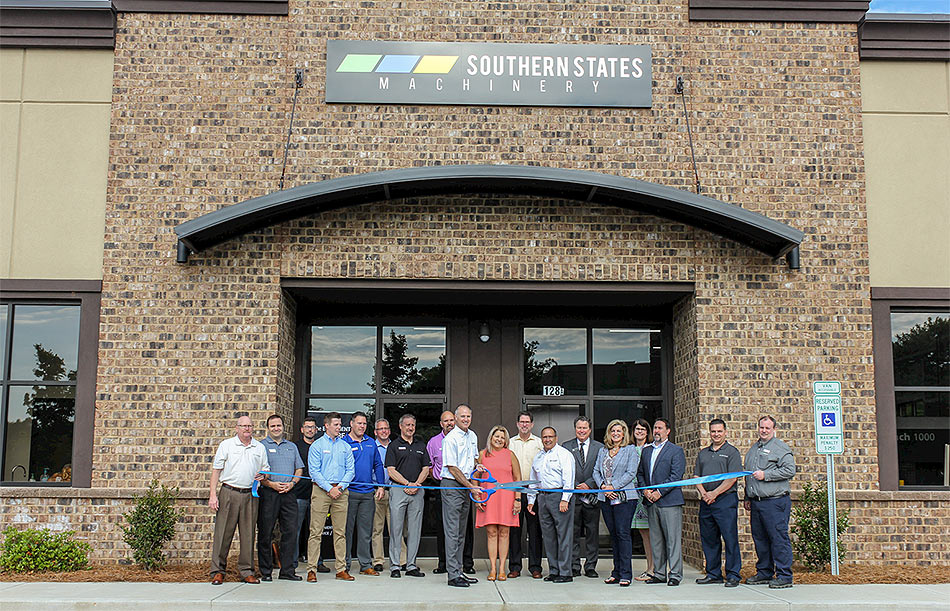 Contest Winners Announced!
We gave away some great prizes to attendees, and here are the winners.
Richard Petty Driving Experience 1: Ben Hicks, Pro Refrigeration, Mocksville, NC
Richard Petty Driving Experience 2: Bobby Weir, Sargent Metal, Anderson, SC
SC Wild Boar Hunt: Frank Barbara, LeeBoy, Lincolnton, NC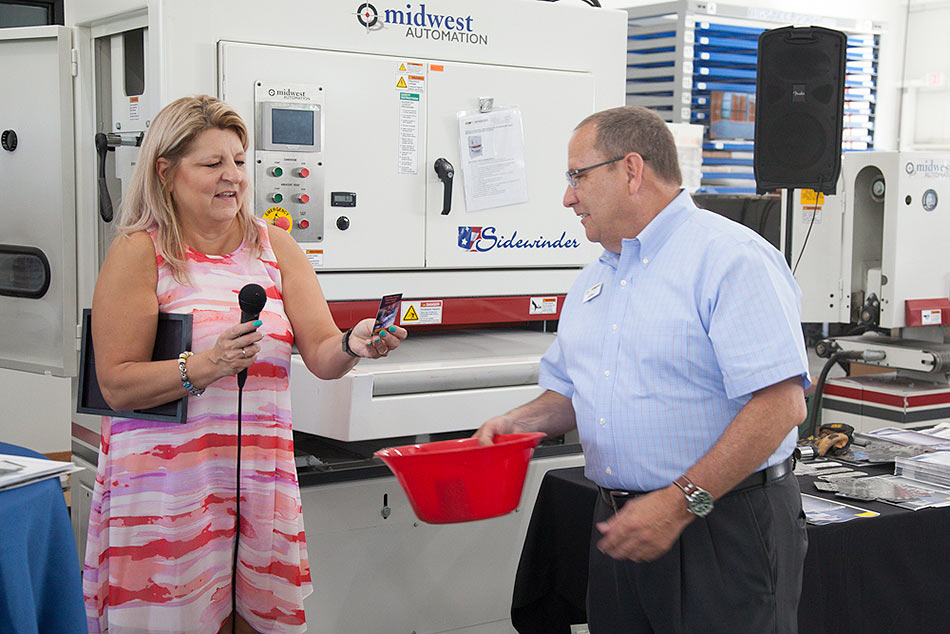 Check Out a Video Walkthrough of the Expo Floor
Here's a video walkthrough of the expo floor shot by our very own Erik Lowry.
Stay in Touch
All in all, it was a fun and educational event. We enjoyed meeting and mingling with our friends and colleagues and were inspired to tHINk Different as the year progresses. If you're interested in learning more about any of the technology featured at this event, we invite you to contact us today to learn more. And keep in touch! We hope to see you again soon.